Get in touch to find out about what's coming up, give us feedback on a show you've seen, ask us about improv or find out about getting involved yourself, we would be thrilled to hear from you.
We would love to hear from you! If you want to know who's doing what, we're listed on the Committee page
Book us: Performances at Events
The Cambridge Impronauts are available for a wide variety of public or private occasions. We usually perform 20 minutes to an hour of short-form improvised comedy. That means games and sketches made up before your eyes based on your suggestions!
We have done more unorthodox shows too! In the past we have performed:​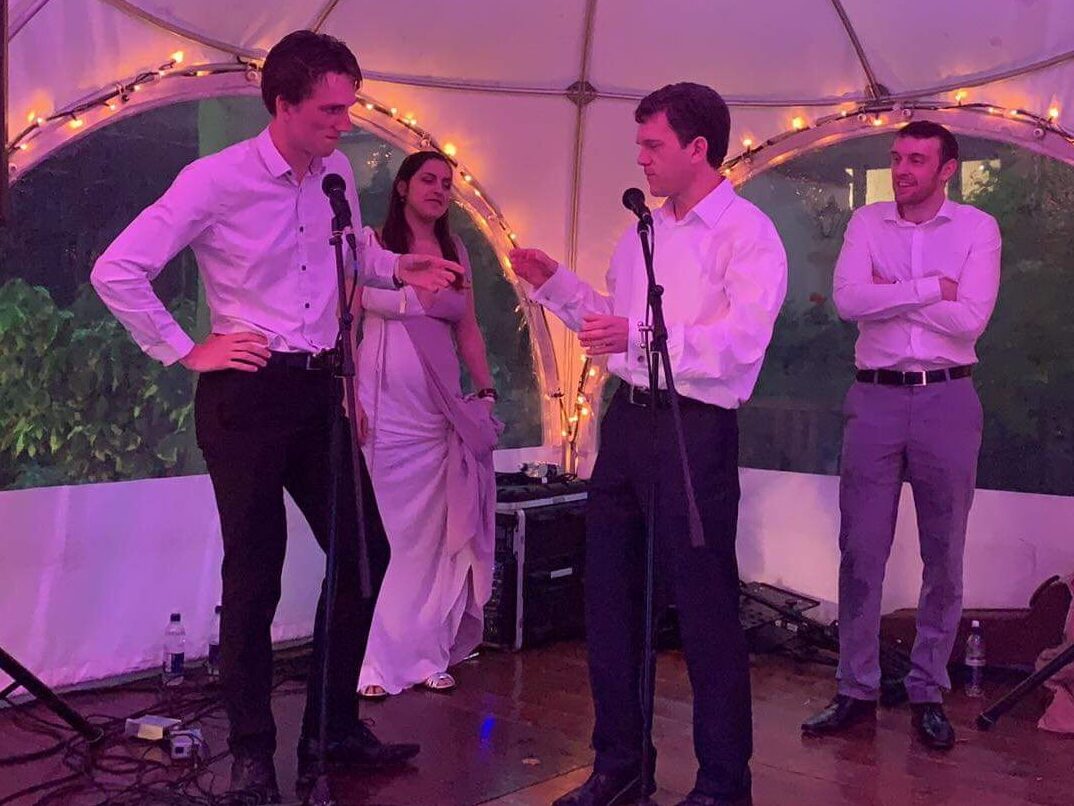 as part of an immersive Peter Pan theatre experience
themed as various decades for a Cambridge May Ball
in a busking-style capacity at a fundraiser
with improvised singing to strangers on the street
a mysterious improvised podcast
​We are always open to discussing new and fresh ideas for performances. Get in touch and let's see if we can make something happen!
Our members train and perform year-round to develop their skills so that the audience can rely on us to bring wonder.
We're doing online performances, now. Get in touch to see what we can do for you.